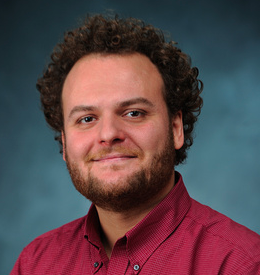 Instructional Assistant Professor of Italian
Office: 207 Howry | 662-915-6980 | vcappozz@olemiss.edu
Dr. Valerio Cappozzo is an Instructional Assistant Professor of Italian. He earned a B.A. in Dante: Philology and Criticism in Rome, Italy (2003), an M.A. in Italian Literature (2007), and a Ph.D. in Medieval Studies at Indiana University (2012). His research focuses on the influence of Islamic dream and divinatory sciences on early Italian poetry, on which he has published several scholarly articles. He is currently preparing a book on the edition of a widely circulated dream manual, the Somniale Danielis, in the context of Italian medieval and humanistic literary miscellanies. He is also interested in Italian poetry of the twentieth century, with a special focus on the multi-faceted work of Carlo Michelstaedter (1887-1910).