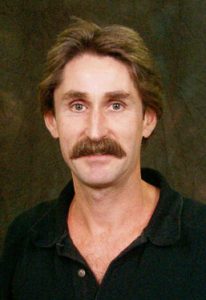 Professor of History
Office Hours: Mondays, Wednesdays, and Fridays 3:30-4:30 or by appointment
Bishop Hall 330
(662) 915-5667
hsfield@olemiss.edu
Education
Ph.D., UCLA
Teaching and Research Interests
Middle Ages and Late Antiquity, Cultural and Intellectual History
Receiving his B.A. from Gonzaga in 1977, Field did his graduate work at UCLA, where he received his M.A. in 1979 and Ph.D. in 1985. As Postdoctoral Scholar at UCLA, he served as Lecturer from 1985 to 1987. From 1987 to 1989, he held a Henry R. Luce Post-Doctoral Fellowship at Yale and, after a Lectureship at Yale, accepted an Assistant Professorship at the University of Mississippi, where he is now a Professor.
His publications include On the Communion of Damasus and Meletius: Fourth-Century Synodal Formulae in the Codex Veronensis LX, with Critical Edition and Translation Studies and Texts 145 (Toronto: Pontifical Institute of Mediaeval Studies, 2004); My Response to T.D. Barnes: Positivistic Straw Arguments Do Not Review Books (University, Miss.: J.D. Williams Library, 2002); and Liberty, Dominion, and the Two Swords: On the Origins of Western Political Theology (180-398) Publications in Medieval Studies 28, ed. John Van Engen (Notre Dame, London: University of Notre Dame Press, 1998).
Recently, Field has published a number of important essays. These include "Christendom Before Europe? A Historiographical Analysis of 'Political Theology' in Late Antiquity," Plenitude of Power: The Doctrines and Exercise of Authority in the Middle Ages: Essays in Memory of Robert Louis Benson, ed. Robert C. Figueira, Church, Faith and Culture in the Medieval West (Aldershot, UK, and Burlington, Vermont: Ashgate Publishing, 2006); "Erik Peterson und Gerhart B. Ladner: 'Politische Theologie' und 'Reform,'" Erik Peterson: Die theologische Präsenz eines Outsiders, ed. Giancarlo Caronello (Berlin: Duncker & Humblot 2012) 581-596; and "My Debt to Gerd: His Legacy as Teacher of History and Historian of Ideas, Fifty Years after The Idea of Reform and in Light of Present Research,"Reassessing Reform: An Historical Investigation into Church Renewal, ed.Christopher M. Bellitto and D. Zachariah Flanagin (Washington, D.C.: Catholic University of America Press, 2012) 17-30.
These essays not only address the "substantive questions" mentioned in My Response to T.D. Barnes but also function as prolegomena for a book-length project entitled "Political Theology" in Late Antiquity: A History of the Modern Concept and Its Historiographical Application to Pre-Modern Christianity.